Josh Norman vs defensywa Denver Broncos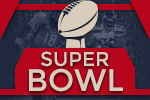 Wielu uważa, że Josh Norman to nowy Darrell Revis, a defensywa Denver Broncos jest najlepszą jaką widziała futbolowa planeta w roku 2015. Czy to będą decydujące czynniki niedzielnego meczu? Zapraszamy na obowiązkową lekturę przed Super Bowl 50!
Josh Norman pojawił się w lidze NFL w roku 2012. Został wybrany w piątej rundzie z 143 numerem draftu, z mniej prestiżowego College Coestal Carolina. W Super Bowl 50 będzie musiał przeciwstawić się jednej z najlepszych par skrzydłowych ligi: Demaryius Thomas – Emmanuel Sanders. Jak wygląda jego szczegółowa charakterystyka gry? Zapraszamy na analizę przygotowaną – już w trakcie obecnego sezonu – przez Tomasza Piątka.
Tydzień wcześniej w Pick Six Extra zajmowaliśmy się defensywą Denver Broncos. Dlaczego jest tak niesamowita i groźna dla rozgrywających drużyn przeciwnych? Czy rozgrywający Carolina Panthers – Cam Newton ma się czego obawiać? Odpowiedzcie sobie sami po obejrzeniu kolejnej analizy Tomasza Piątka.